The Department of Economics was founded in 1948 and it is recognized not only for its superior academic standards and the high achievements of its alumni, but also for its presence and contribution to solving national problems through the research done at the Center for Studies on Economic Development – (CEDE) and the Center for Studies on Safety and Drugs (CESED). The research experience of the professors at the Faculty supports their teaching activities, through the permanent contact of the students with the analysis of problems of the Colombian and global economies, and with the research methods used in this profession, in a framework of academic rigor, political independence and pluralism. These strengths are reflected in the Faculty's recognition among the top five faculties of economics in Latin America.

The Department has numerous resources to achieve excellence. The first is its staff, that includes more than 30 full-time professors with doctoral degrees and current activity in research. Many of them are recognized among the top researchers in the country and the region. Economists with recognized careers in the public sector enhance the students' learning experiences with their contribution as adjunct lecturers. The work on research and the training of the students are improved by having access to the best library of Economics in the country, the Department Data Center, and many other data resources, both physical and electronic.

The Department of Economics has an Undergraduate Program, which earned in 2015 the renewal of its High-Quality Accreditation for 10 years granted by the Colombian Ministry of Education. It also has several graduate programs. These include the PhD in Economics, which began classes in August 2008 and was quickly established as a leading program, being granted in 2018 with High-Quality Accreditation for 10 years. It also offers a Master's in Economics - (PEG), a research master's degree with more than 60 years of experience and recipient in 2014 of a renewal for 8 years of its High-Quality Accreditation. More recently, in 2015, we embarked on the creation of a Master's Degree in Applied Economic - (MEcA) that is aimed for people interested in a graduate training focused on the professional and applied aspects of economics. The Graduate School of the Department also offers a Specialization in Economics - a program for students who have no previous training in economics - and a very active Summer School.
Marcela Eslava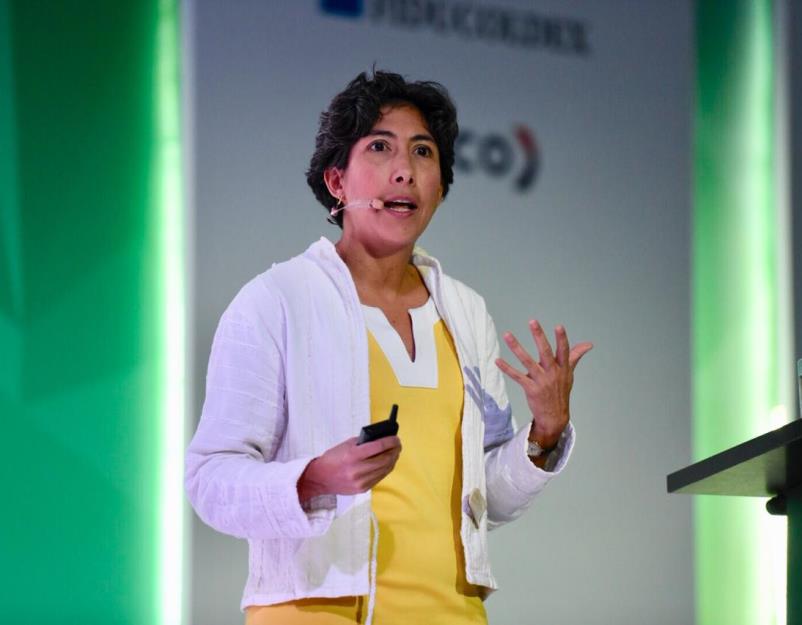 The Department has embarked on the Mission of "Contributing to the sustainable development of Colombia through the training of professionals who are able to understand and analyze the national economic environment from a global perspective, the advancement of economic sciences through research and the application of knowledge in economics". The Vision, proposed and achieved, was becoming one of the five Latin-American schools leading in teaching and research in economics.