Hofstetter, Marc | Professor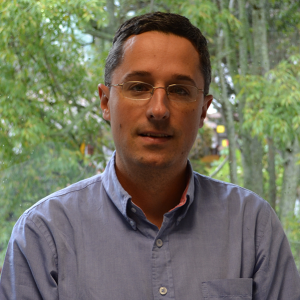 Hofstetter, Marc | Professor
Ph.D. in Economics, Johns Hopkins University
mahofste @uniandes.edu.co
Professor
Ph.D. in Economics, Johns Hopkins University.
Economist, Universidad de los Andes.
I teach macroeconomics and monetary policy. My research interests are in public policy issues, especially monetary policy.
I write in various types of media. To spread and exchange ideas in 280 characters I have a twitter account:
@mahofste
.