Camacho, Adriana | Associate Professor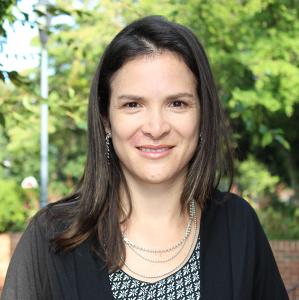 Camacho, Adriana | Associate Professor
Ph.D. in Economics, Brown University
adcamach @uniandes.edu.co
Associate Professor
Ph.D. in Economics, Brown University.
Economist, Pontificia Universidad Javeriana.
I work on impact evaluation of public policies, especially on the direct effects of social programs on health and education. In addition, I study the indirect and unexpected effects of policies regarding the labor market, political participation, and crime, among others. In general, I am interested in identifying behavioral changes encouraged by social programs.
Areas of Interest
Impact evaluation of social programs.
Health economics.
Economic development.
Labor economics.